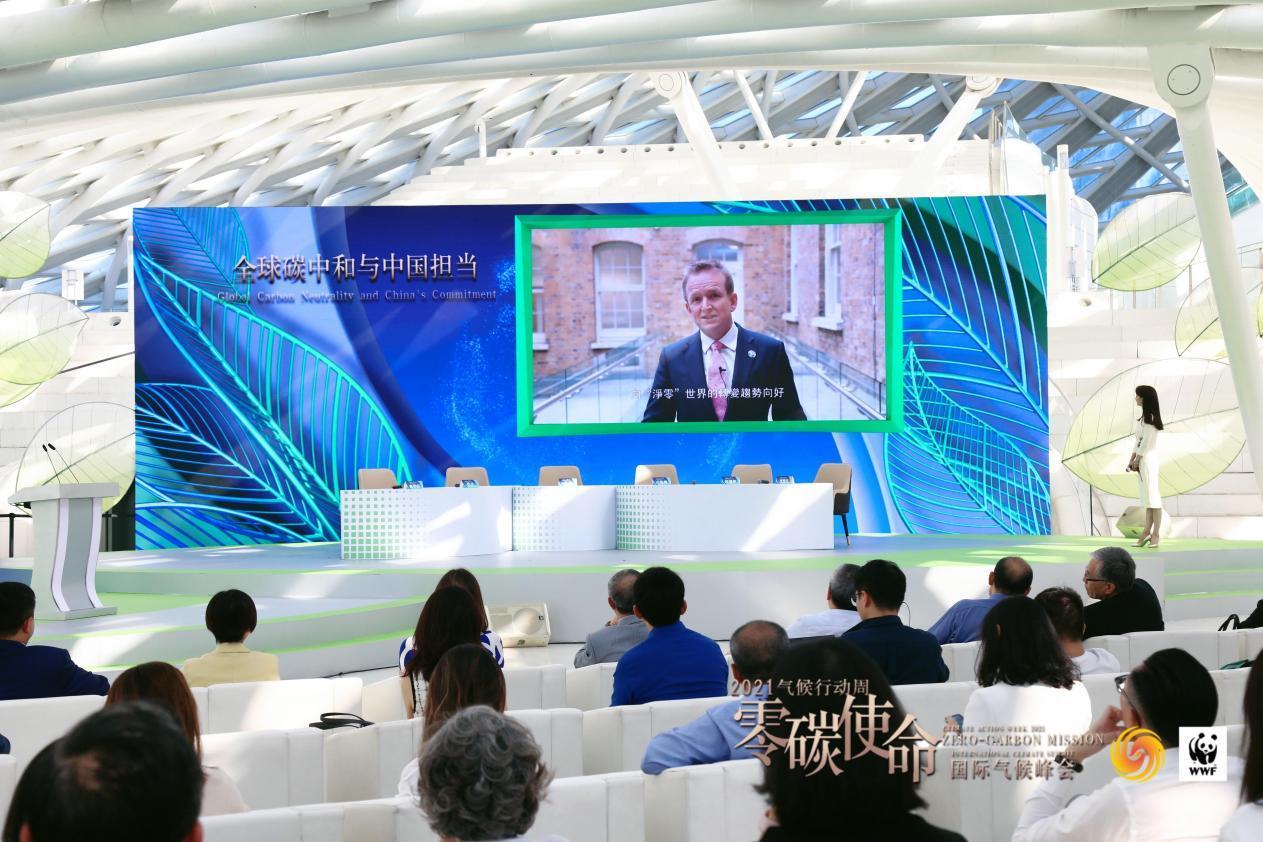 2021 Carbon Neutrality Action Leadership Award Winner Announced at Zero Carbon Mission International Climate Summit: Heartdub Corporation Recognized for Outstanding Climate Action
Phoenix TV and the World Wildlife Fund (WWF) recently hosted the 2021 Zero Carbon Mission International Climate Summit, with the theme of "Global Carbon Neutrality and China's Commitment." The summit aimed to actively promote the national carbon neutrality vision and realize global temperature control goals. The event was jointly organized by IFENG.com, Phoenix Metropolis Media, Society of Entrepreneurs and Ecology Foundation (SEE Foundation), China Champions for Climate Action (C Team), and Institute of Public and Environmental Affairs (IPE), with the United Kingdom attending as chair of COP26.
The summit was attended by over 70 guests, which included notable figures such as former U.S. Vice President Albert Arnold Gore Jr., Siddharth Chatterjee, the United Nations Resident Coordinator in China, and Ruihe Tu, the Head of the United Nations Environment Programme in China. The main purpose of the event was to introduce the Carbon Neutrality Action Leadership Award, an annual award that aims to acknowledge exceptional individuals, teams, and projects in areas such as business commitment, technological innovation, breakthrough action, and influence dissemination. A total of 12 companies were recognized in accordance with the standards set by the Science-Based Targets Initiative (SBTi) and the UN-supported "Race to Zero" initiative.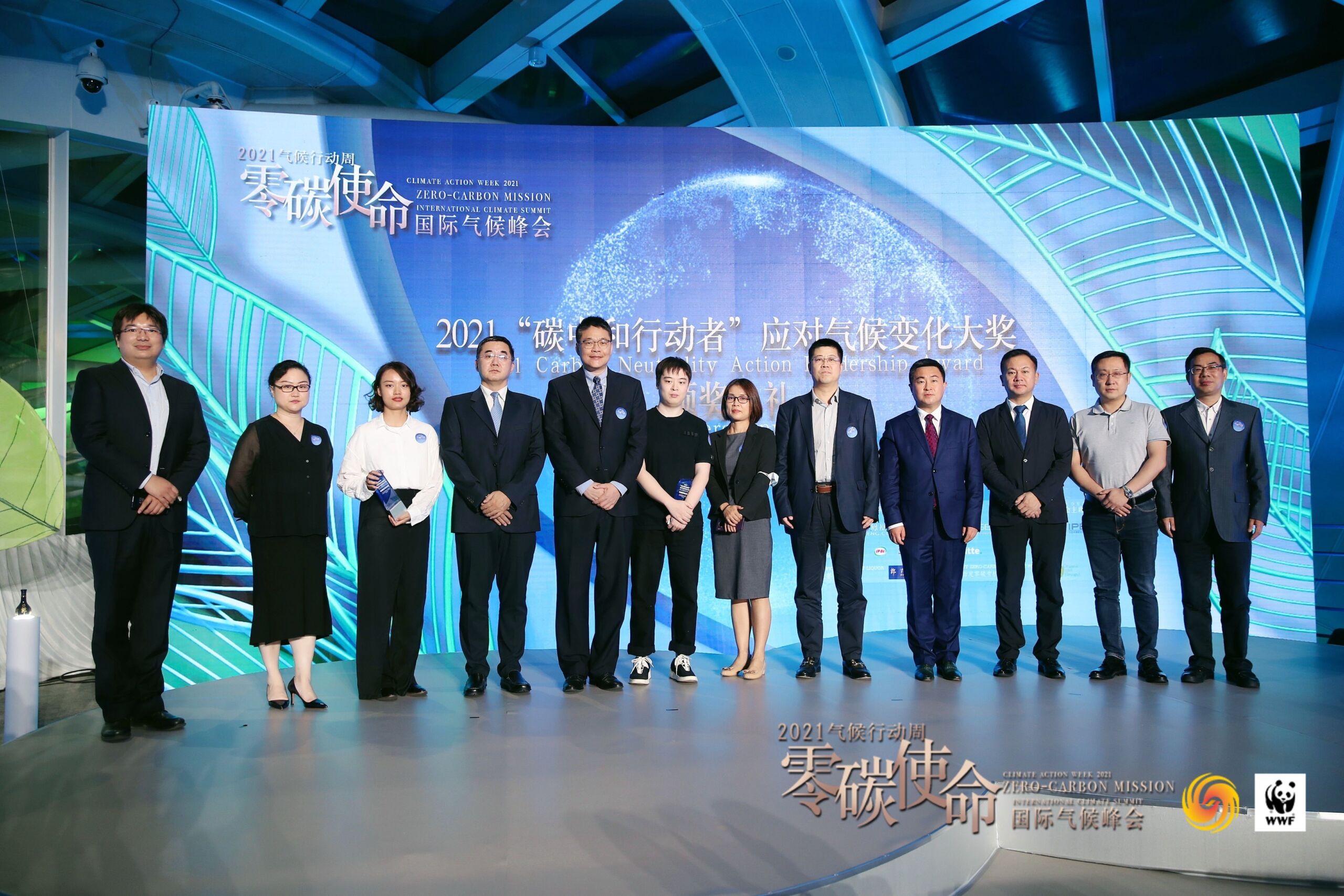 Outstanding Climate Ambition Award

Outstanding Climate Solver Award

Hua Hang Sheng Shi Energy
Huawei Technologies
Proswell Energy
DX Wind Technology
BMSer Technology

Outstanding Climate Communication Impact Award


Heartdub Corporation
37 Interactive Entertainment

Outstanding Breakthrough Award

Yili Group
Landsea Group
Ping An Bank
The participants shared their insights into global carbon neutrality, corporate climate ambitions, green finance, energy transition, green buildings, and low-carbon transportation. The purpose was to gather resources from all parties and encourage enterprises to address climate change, providing guidance and services for local governments and enterprises in strategic planning, technology application, achievement display, knowledge sharing, and international exchanges in the process of achieving the goals for carbon peak and carbon neutrality.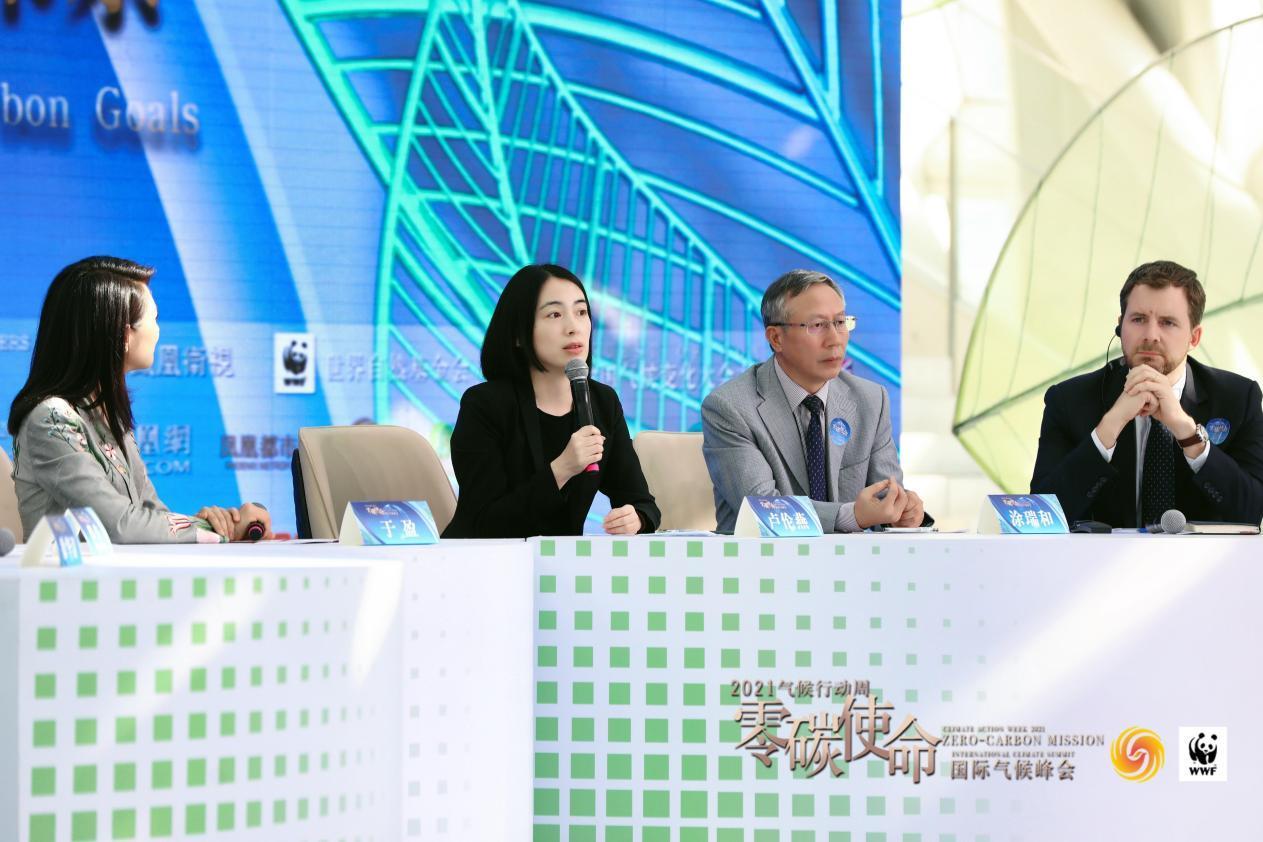 In his opening speech, Daguang He, Executive Vice President and Chief Innovation Officer of Phoenix TV, stated that Phoenix TV seized the international communication of carbon neutrality as its mission. Marco Lambertini, Director General of the WWF, pointed out that today's summit marks a shift in climate action to focus on the scale and pace of low-carbon development in the future. Siddharth Chatterjee also addressed the summit, noting that China's statements and commitments are consistent with the country's 14th Five-Year Plan, and China's solid political wills would inspire governments, businesses, and NGOs worldwide.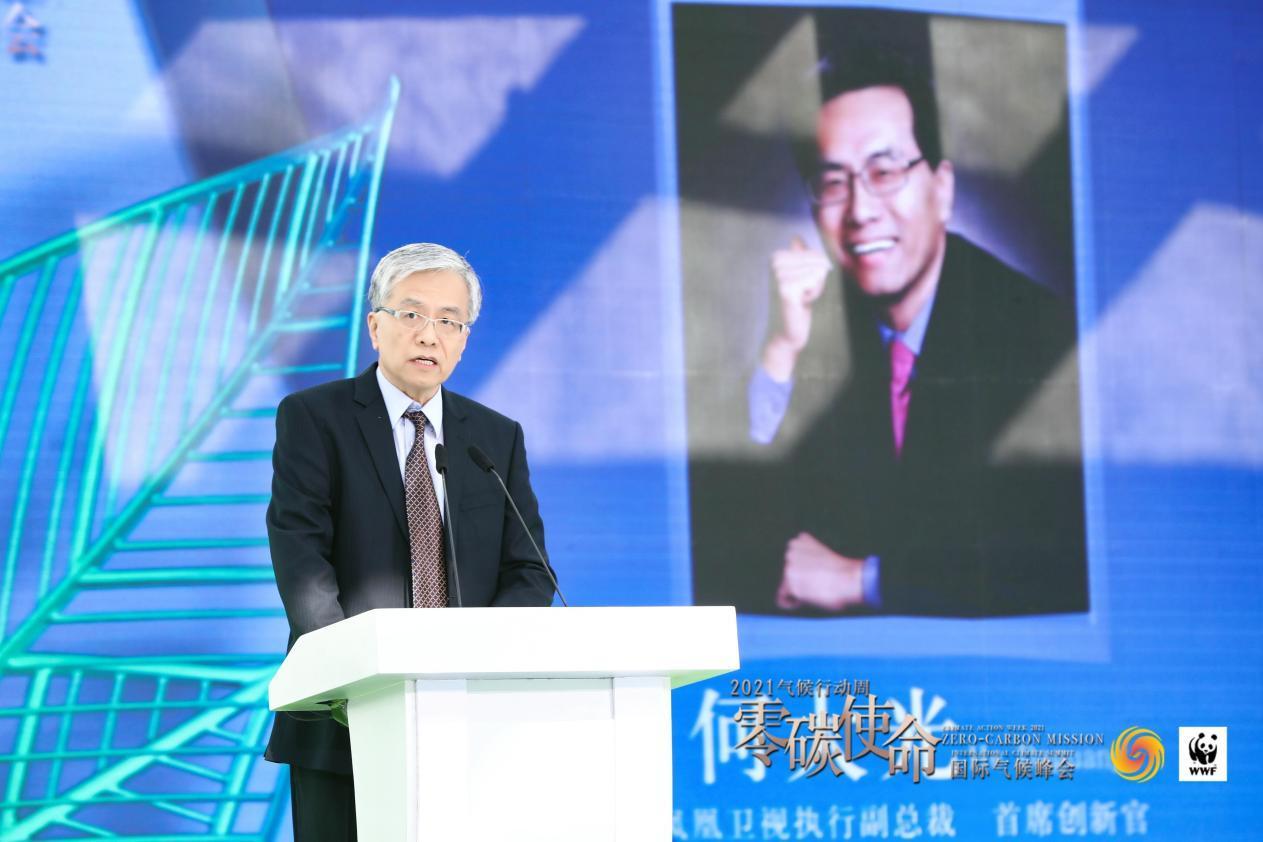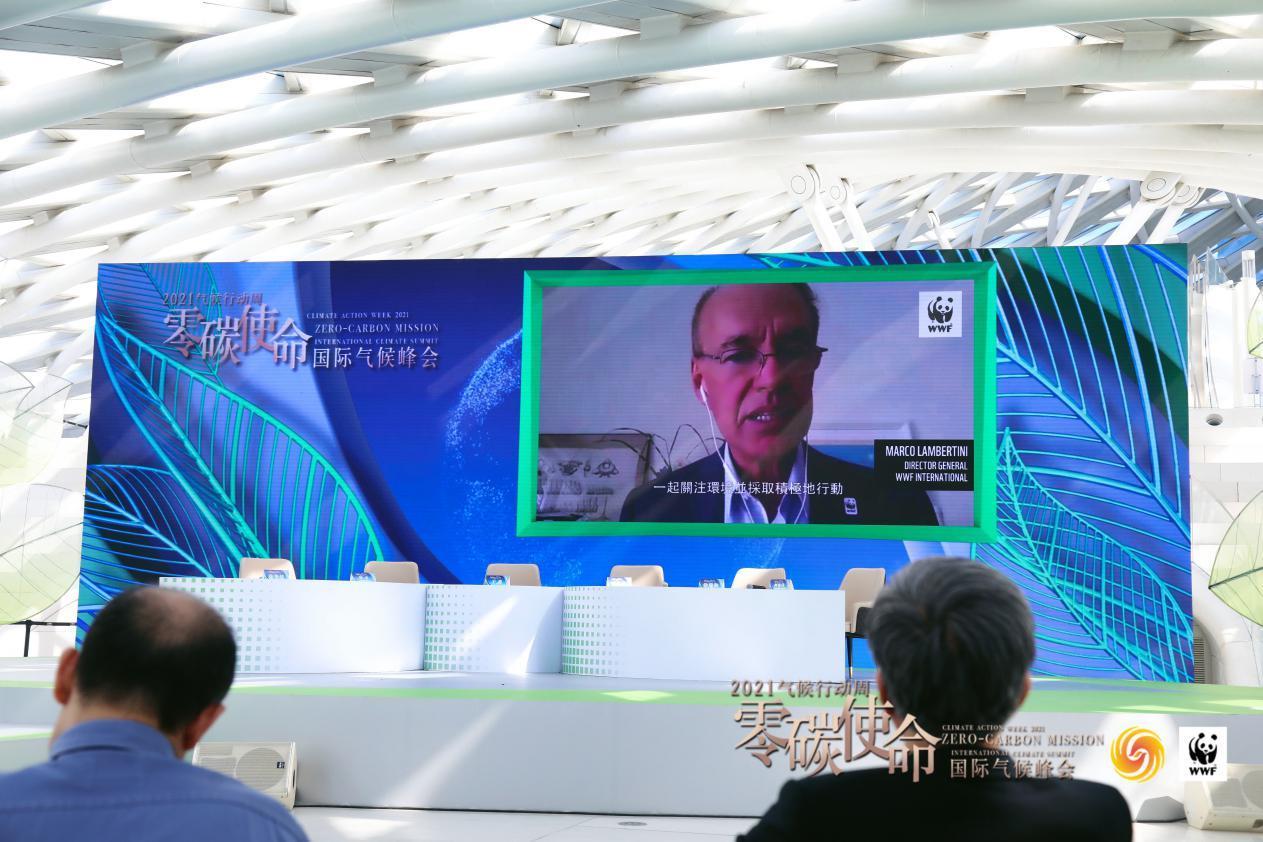 John Murton, Special Envoy for the UN Climate Change Conference, pointed out that Chinese enterprises have become important members of the "Race to Zero" alliance, and more businesses should be encouraged to join to support the Glasgow Negotiations and the global economy. Albert Gore, former US Vice President, delivered a congratulatory message to the Summit and offered three suggestions on how to phase out fossil fuels in the near term. John Edwards, Her Majesty's Trade Commissioner to China, highlighted the central role of business in climate action and proposed that each nation should accelerate the transition to green and resilient economies.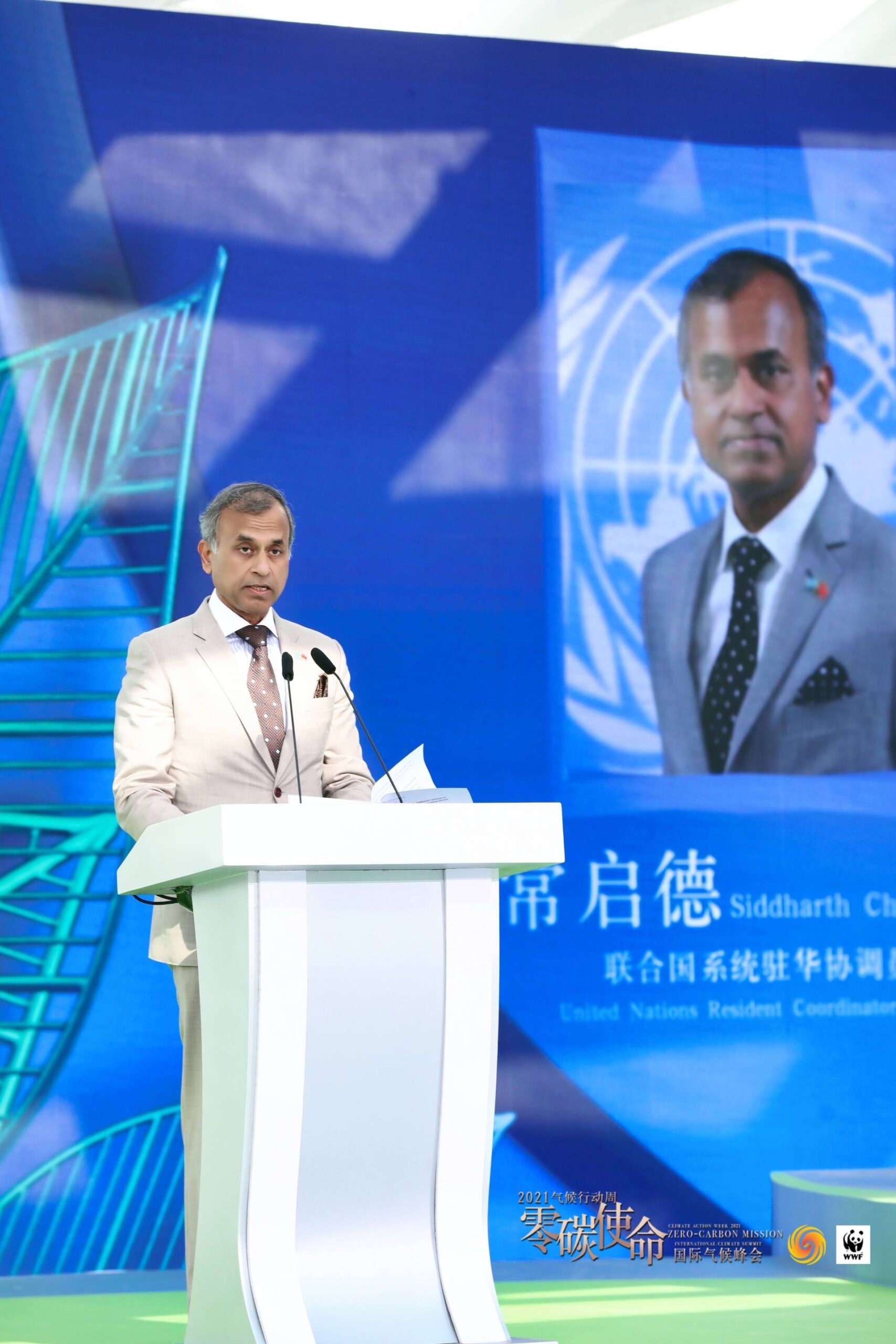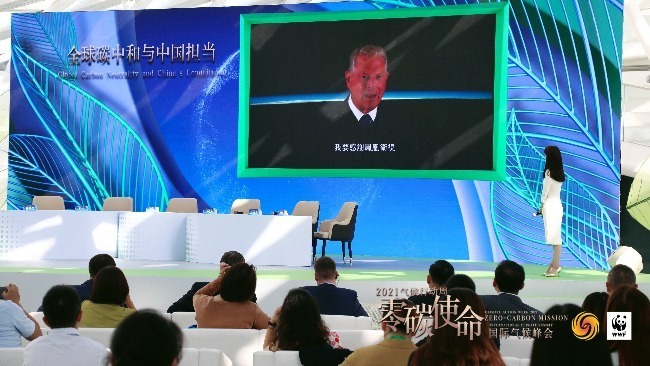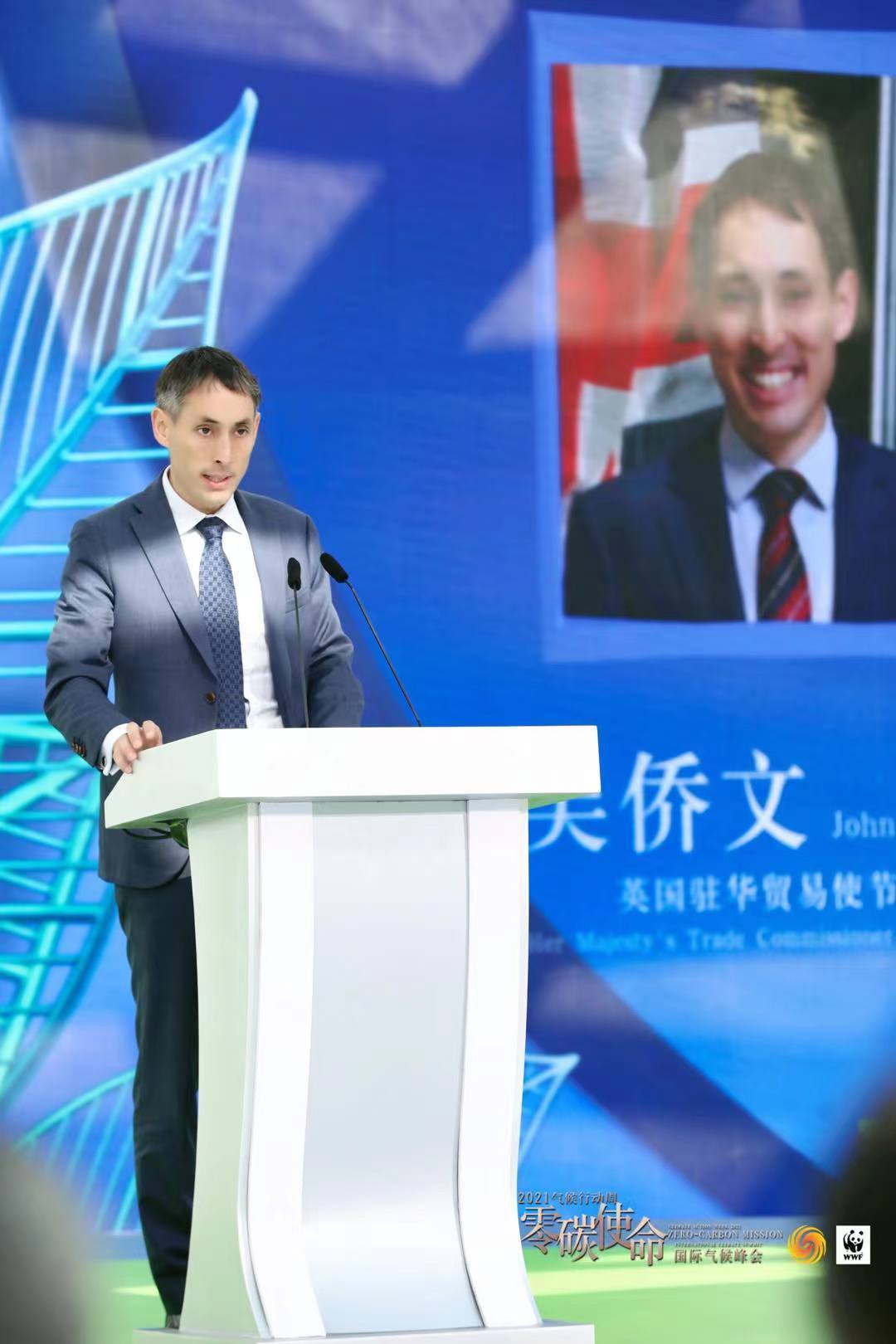 The Zero Carbon Mission International Climate Summit showcased the importance of collaboration between government, businesses, and NGOs to address climate change and promote sustainable development. The Carbon Neutrality Action Leadership Award is expected to encourage businesses and industries to take action on climate change, setting an example in terms of action.