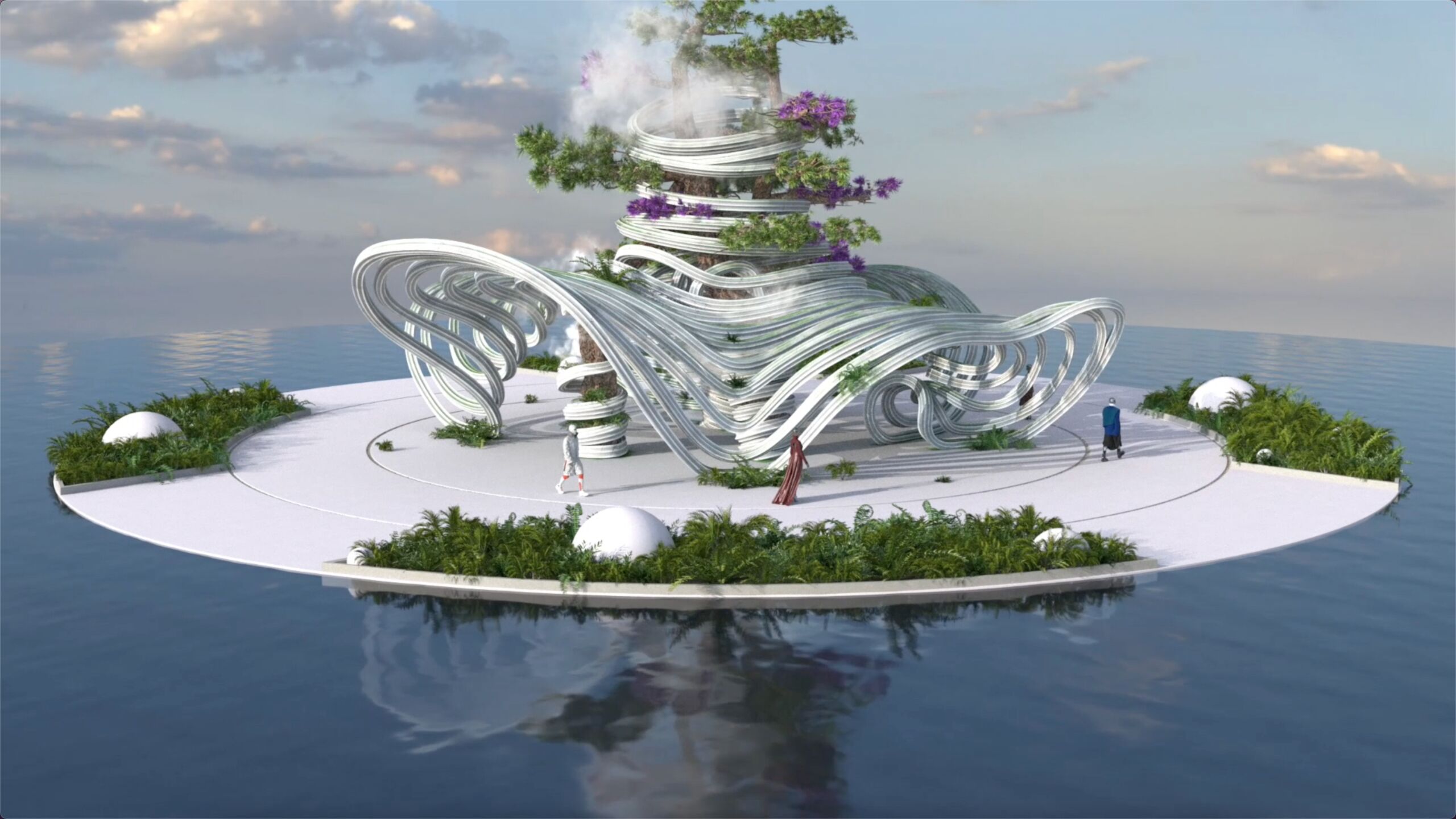 Breaking Boundaries: The East 3D Virtual Fashion Show Pushes the Limits of Fashion and Technology
The East 3D Virtual Fashion Show was an unparalleled success, a stunning showcase of innovative fashion design at the intersection of technology and Eastern aesthetics. The event was a joint effort between the China Graduate Fashion Week, Heartdub, and a consortium of prestigious educational institutions, all of whom shared a common vision for pushing the boundaries of fashion in the digital age.
The participating universities included the Beijing Institute of Fashion Technology, Hubei Institute of Fine Arts, Sichuan Fine Arts Institute, Wuhan Textile University, Xi'an Polytechnic University, Zhejiang Sci-Tech University, China Academy of Art, China Women's University, and Dalian Polytechnic University.
The theme of the show, "Zen of Circulation," was a profound and timely concept that resonated with audiences around the world. Heartdub's design of the show's visual identity, "Crystal," captured the essence of infinite circulation with a closed-loop geometric installation and a circular water system. The result was a mesmerizing display of circular aesthetics that celebrated the harmony and interconnectedness of life.
The show's centerpiece was a collection of ten fully digital garments that pushed the limits of what is possible in the world of fashion. Heartdub's support was instrumental in crafting these garments with a high degree of precision and detail, which ensured they were seamlessly integrated with the virtual world. Each piece was a work of art, combining clean and smooth silhouettes with cultural patterns that carried deep symbolic meaning.
Audiences were treated to a stunning display of the new Chinese style, futuristic cyberpunk, pioneering abstraction, and other design styles popular with the younger generation. The designers pushed the envelope of what was possible with a bold and visionary approach that left a lasting impression on everyone who witnessed the show.
The collaboration between the China Graduate Fashion Week, Heartdub, and the consortium of educational institutions was a shining example of what can be achieved through the power of collective creativity. By combining cutting-edge technology with Eastern aesthetics and a deep appreciation for circular aesthetics, the team behind the East 3D Virtual Fashion Show has set a new standard for fashion in the digital age.
The success of this show will be remembered for years to come, a testament to the talent and ingenuity of the designers and the power of collaboration to create something truly extraordinary.
Meet The Designers
"Cassini" designed by Jingjing Yang, Sichuan Fine Arts Institute
"The Respondent" designed by Lingxin Chen, Beijing Institute of Fashion Technology
"The Cycle of Time" designed by Lepin Chen, Hubei Institute of Fine Arts
"Cycle Time View" designed by Jiatao Zhu, China Academy of Art
"Flood" designed by Xin You, Xi'an Polytechnic University
"C-System" designed by Zhaoyang Fan, Dalian Polytechnic University
"Space Maintainer" designed by Jingyu Liu, China Women's College