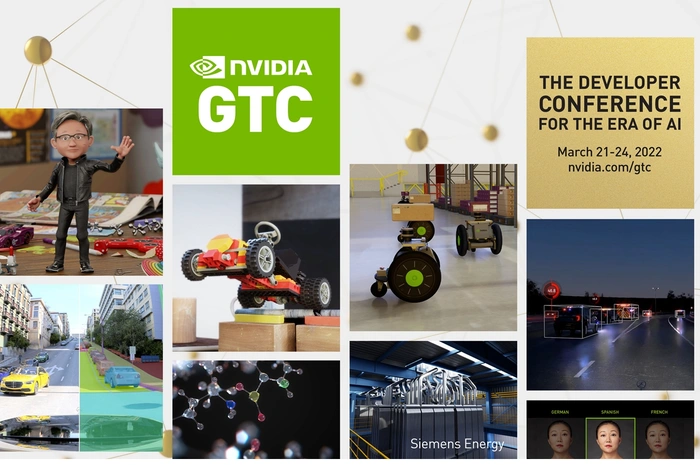 Heartdub Awarded Creator Title by NVIDIA at GTC 2022, Spearheading the Transformation of the Fashion Industry
The NVIDIA GTC conference, a glittering affair often referred to as the "Academy Awards of AI", is the premier gathering for the brightest minds in AI development. From March, over 1,400 experts from across the globe converge to delve into various facets of AI, including computer graphics, machine learning, and autonomous systems. Majestic entities such as Microsoft, Zoom, Deloitte, Sony, and Epic Games made their presence felt at the event. NVIDIA GTC stands at the vanguard of the digital revolution, encompassing the realms of virtual reality, digital currency, and the metaverse.
Amidst the transformation of the fashion industry, Heartdub has emerged as a pioneering force. By harnessing the power of a GPU-driven AI computing service, they are disrupting the traditional fashion supply chain through material virtualization and offering immersive features such as virtual try-on and real-time interactive experiences. Heartdub's distinguished status as an NVIDIA Inception Premier Member has earned them an invitation to the conference as a creator, further solidifying their reputation as innovators at the forefront of the industry.
Heartdub: "I am a creator, transforming the very fabric of our everyday lives"
(at 02:06)
Heartdub, a beacon of innovation based in Seattle, has transformed the fashion industry with its celestial cloud-based offering. Fashion designers the world over now have the power of real-time visualization and interaction within their grasp, all thanks to Heartdub's groundbreaking technology. The company's dedication to sustainability shines through, as it reduces the staggering number of garments destined for landfills and mitigates the carbon footprint from transportation emissions from online shopping returns. Customers are now able to virtually try on ensembles tailored to their unique bodily measurements, while designers can effortlessly present prototypes to clients, with the option to tweak and refine design elements at a moment's notice.
Heartdub's engineering team has achieved a remarkable 95% accuracy in real-time simulation through the harmonious combination of their Heartdub Physics Engine and the Digital Materials Datacenter. The company maintains a vast repository of over 80 sets of physical properties for each fabric, enabling a hyper-realistic simulation and a virtually boundless range of development scenarios, ensuring the ultimate in customization.
Heartdub is a true game changer in the sustainable fashion industry, harnessing the might of AI to drive transformation. The company was honored with the coveted title of "Creator" at the 2022 NVIDIA GTC conference, a testament to its tireless effort and trailblazing achievements in the arena of AI technology.